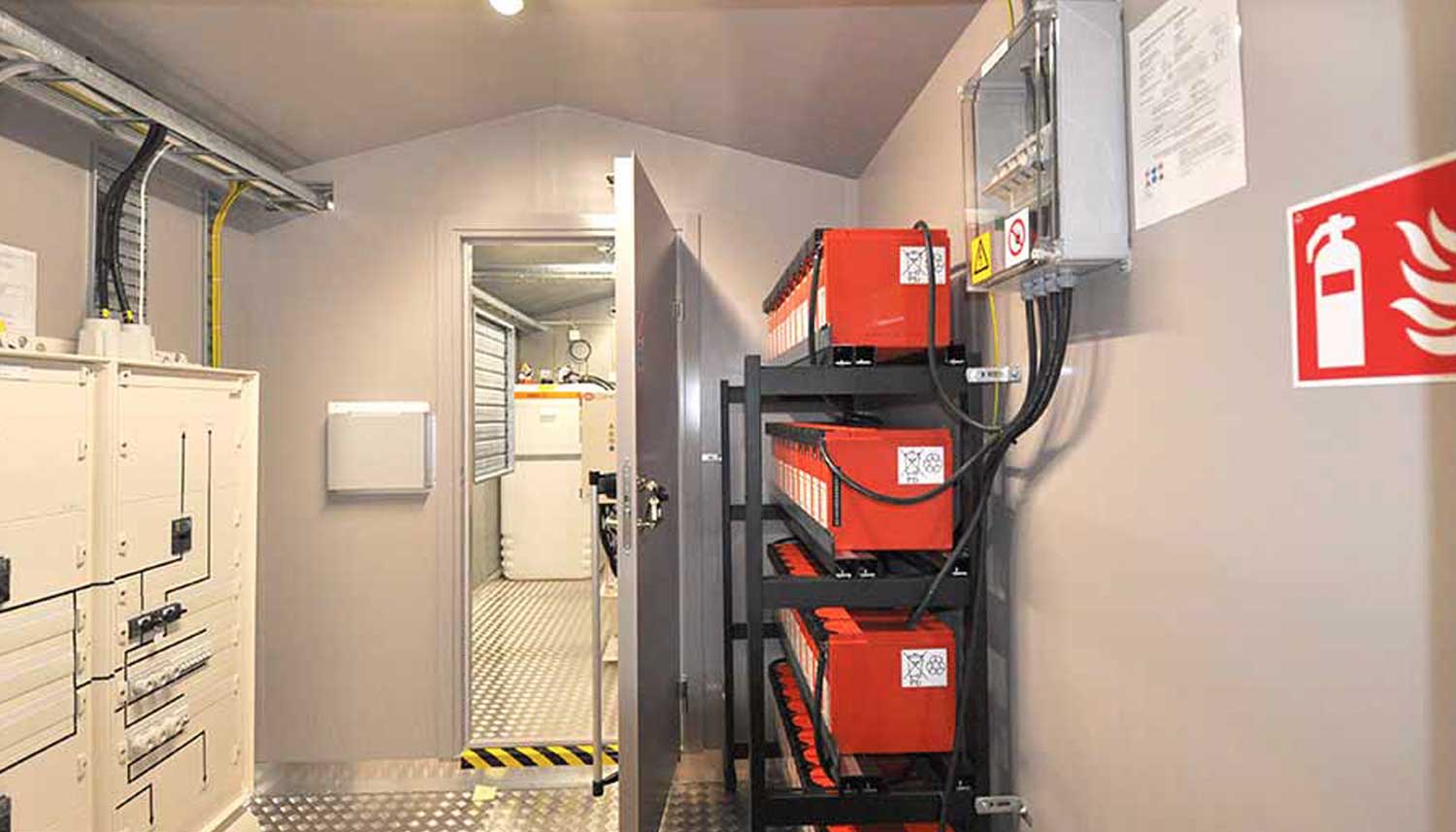 Solutions within UPS and uninterruptible power
Coromatic specialises in uninterruptible power and power supplies such as UPSs, power supplies, batteries, and inverters. This applies regardless of whether we supply a single product or a complete system of solutions, including design, construction, documentation and commissioning. We also have extensive experience with complete electric power contracts, consisting of UPS, backup power and switchgear. That is, everything from incoming service feed to electricity supply of critical loads.
UPS/uninterruptible power supply for data centres
Coromatic has energy-efficient solutions for uninterruptible power for data centres, as well as extensive experience with installation in a data centre environment. Sweden's data centres are growing explosively, and in terms of design, we are seeing an increase in modular, scalable and flexible solutions. In addition to the obvious requirements for safety, technical planning and design are characterised by a strong focus on the environment and energy efficiency.  All to take responsibility for the environment and to save money.
UPS/uninterruptable for healthcare
High demands are placed on uninterruptible power for healthcare. The safety and availability of the power supply to the various business-critical systems in a hospital must be ensured. Within the new digital healthcare environment, IT is the link that connects the medical staff to patient data stored on servers in the data centre.
Uninterruptible power is a must in healthcare using new digital technology
The increasing use of advanced technology in healthcare means that a power outage can lead to serious consequences, such as deteriorating patient safety, lost patient data, damaged diagnostic images, etc. It is therefore important to provide these applications with flexible, compact and reliable UPS solutions. Coromatic has extensive experience with uninterruptible power in a hospital environment, and have delivered to most county councils in Sweden.
UPS/uninterruptible power supply for infrastructure
Population growth, rapid urbanisation and sustainable development are all factors driving the growing demand for transport by railway and the high demand for uninterruptible power for railways. Continued investment is necessary to optimise the railway infrastructure in order to reduce operating costs and improve traffic capacity and the overall quality of the railway network.
Adapted uninterruptible power supply and systems for railway applications
We have specially adapted systems for railway applications, including outdoor UPS and UPS that can be fed from an overhead contact line (16.7 Hz). In the past five years, we have delivered several UPS systems to Swedish railways via our framework agreement with the Swedish Transport Administration, which covers both UPS and backup power.
UPS/uninterruptible power supply for industry
Coromatic provides robust UPS systems for industry and has many years of experience with implementing uninterruptible power for industry. In industry, there are many different voltage levels and electrical systems ranging from TN-S and TN-C to systems completely without neutral conductors. This is often a tough environment for electronics in industry, dust, vibrations, disturbances, etc.
UPS/uninterruptible power supply for communication nodes, ICT
We now transmit more data than ever, and everything has to be faster. Demands on computer networks are constantly increasing, including the development of PoE (Power over Ethernet) and increased intelligence in the networks, which means increased demands on accessibility.
Communication nodes connect centralised data centres, and at the same time there are government requirements in place regarding the accessibility of these systems from PTS (Post och Telestyrelsen – The Swedish Post and Telecom Authority). Therefore, a secure power supply has become an even more important part of these systems. We have experience with deliveries of UPS to everything from individual communication racks to complete communication nodes for city networks and properties.
Modular UPS systems
The demands on UPS systems in terms of redundancy, availability and scalability are increasing, which makes modular UPS systems very interesting. This used to be mainly in IT and data centres, but now the interest in this is increasing in other segments, such as industry, healthcare, railways and more.
Advantages and possibilities of modular UPS systems
Adjust capacity to changing needs for power over time
Compact systems with redundancy (only one chassis)
Short time from error to action, no troubleshooting or repairs on site