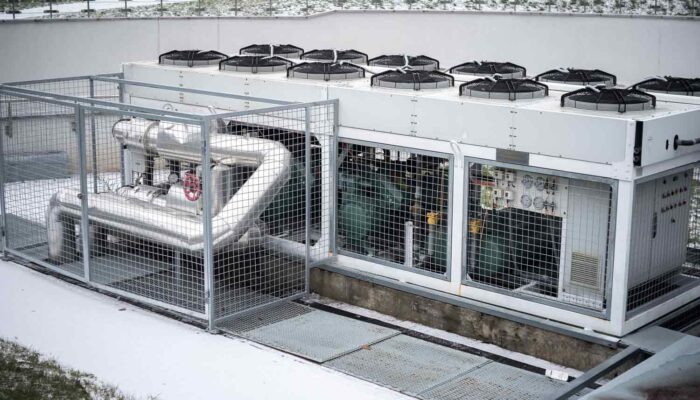 Coromatic offers modern types of cooling systems
The need for cooling and cooling systems is a direct consequence of the power consumed by IT operations at a data centre, but cooling requires energy too.
Turnkey cooling solutions for both small and large plants
We offer cooling for everything from smaller communication rooms to complete and complex data centres. The rapid development of IT hardware goes together with the development of smart and energy-efficient climate solutions.
Cooling systems as part of energy optimisation
Rapid development in IT goes together with equally intelligent and energy-efficient development in climate solutions. Coromatic's employees always stay up to date with the latest technologies to find and offer optimal solutions to each customer. We know that efficient cooling is a necessity to ensure IT operations. But we also know from our extensive experience that effective climate solutions save money and protect the environment.
Coromatic's cooling system division operates throughout the Nordic region
The department is ISO 9001-certified, and our technicians are certified at the highest level. Our customer survey shows that our customers have enormous confidence in us as a partner.
To the question 'Would you recommend Coromatic AB?' we get a score of 9 out of 10!