New survey shows: Major risks from business disruption — but management is not prioritizing the issue
For the third consecutive year, Coromatic conducted a survey of attitudes and priorities among managers of mission-critical infrastructure, such as data communications and power supply. The survey found that stoppages in mission-critical infrastructure will severely impact whether a company can continue conducting its business. The survey also indicates that many companies lack management control of mission-critical infrastructure. Despite constant advances in the digitalization of enterprises, there is no sign of major changes in preparedness compared with previous years' surveys.
"Over the past year, we have witnessed innumerable examples of companies whose entire business has been threatened by disruptions to mission-critical infrastructure. We have also noted an increase in the number of incidents related to this type of disruption. Currently, based on our statistics, an incident with the potential to cause disruption to a mission-critical infrastructure occurs every 20 minutes in the Nordics alone. It is alarming, for the company, its employees and stakeholders, and for society at large, that management continues to ignore infrastructure risks," says Göran Egnell, senior security expert and Head of Advisory at Coromatic.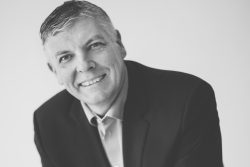 Access to power supply and data communications is essential in our digitalized society. 48 percent of survey respondents stated that their operations would only continue for a few hours in the case of an outage, and more than one in three, 36 percent, would experience operating difficulties after only a few minutes of disruption. And the risks associated with an outage are significant. 77 percent of respondents stated that most or all of the company's operations would be at risk in case of an outage.
While risk awareness is high among respondents, the survey underlines shortcomings in the overall management and control of company infrastructure. Over the past two years, 50 percent of respondents have not performed a Business Impact Analysis (BIA) to verify the criticality of their site operations and the vulnerability of these in relation to operational disruptions. Almost as many, 42 percent, have over the past two years operated their infrastructure without any requirements on service level agreements (SLAs) with the business.
"It is surprising that more companies are not acting in a structured manner regarding this issue, not least in light of the fact that digital transformation is on top of the agenda for many companies. If management does not include construction and securing of the critical infrastructure as a strategic part of the digital transformation, there is an increased risk of consequences for the company's continued operations. Disruptions could jeopardize the entire transformation, let alone the business itself," says Göran Egnell.
The survey also underlines that the area is complex from a financing perspective. One in three respondents, 35 percent, stated that they avoided investing in business-critical infrastructure as the business case requirements were seen as too complex. Despite this, 48 percent of the respondents said they are planning to increase investments in critical infrastructure by up to 15 percent over the next two years.
"The survey again shows a degree of immaturity in the requirements made by management on business-critical infrastructure and there is a strong likelihood that investments made in the field can provide better returns than is currently the case, if only associated risks are addressed and then analyzed within the company. As with any company-wide issue, specifying requirements for business-critical infrastructure should be on the management team's agenda," concludes Göran Egnell.
About the survey
The online survey was conducted in partnership with the research company Mistat between May and June 2017. More than 100 managers for mission-critical infrastructure participated from large- and medium-sized companies in all industries across the Nordics. The respondents had managerial positions in sectors including IT, property management, finance or other.
Down load the survey "Are you in control" here
For more information, contact:
Göran Egnell, Head of Critical Facilities Advisory, Coromatic Group
Tel: +46 708 54 52 72
goran.egnell@coromatic.se
www.coromatic.se
 About Coromatic
Coromatic is the leading supplier of critical facilities solutions. Coromatic safeguards availability of power and data communications for mission critical functions. Its comprehensive customer proposition covers everything from advisory and design to integration, maintenance and energy efficient operations of critical facilities. Clients are data centers, hospitals, industries, public organizations and headquarters.
Coromatic has more than 530 employees in the Nordics and worldwide. The company has delivered its solutions to companies in more than 50 countries across the globe. EQT and Coromatic's employees own Coromatic.