What is your maintenance strategy for your Nordic data center?
Local and pan-Nordic full-service maintenance organization – As the leading provider of data center solutions in the Nordics and with more than 30 years in the business, Coromatic has been involved in many data center projects across the region. Demands have increased for grounds maintenance expertise to ensure operations running without disruption 24/7.
To help international data center providers benefit from all the positive aspects of relocating to this region, Coromatic has developed a comprehensive maintenance organization and offer. Our more than 220 specialized service technicians are available in more than 21 locations across the Nordics.
We provide a full spectrum of services and maintenance all types
Deliveries to more than 50% of the largest, Nordic corporations
More than 1.000 critical facilities projects delivered
We offer complete maintenance of all aspects of your data center and our specially trained technicians, who work based on industry standards, always hold the latest certifications for various products.
When developing the maintenance strategy for your datacenter in the Nordic region, please contact us for an offer for a tailored and comprehensive service offering.
We provide 24/7 maintenance of your mission critical sites
Stable power and data communication supply plays a crucial role in maintaining the operation of almost any of today's organizations. In our digitalized society, there is no room for power failure or disruption in data communication. Ensuring the right level of maintenance in time and securing high uptime levels requires a professional provider of maintenance. This is why Coromatic is dedicated to helping organizations of all sizes and ensuring continuous supply of power and data communication, for uninterrupted business 24/7.
Service is in our DNA
Ensuring long term sustainability of our customers' mission critical sites is central, which is why our maintenance offerings form the core of our business. Whether the challenge involves installing a new UPS, building a new data center or securing power and data communication in a connected work place, our service offering is tightly integrated right from the start of the project. We can also help organizations by providing maintenance of existing mission critical infrastructure to safeguard data and power supply.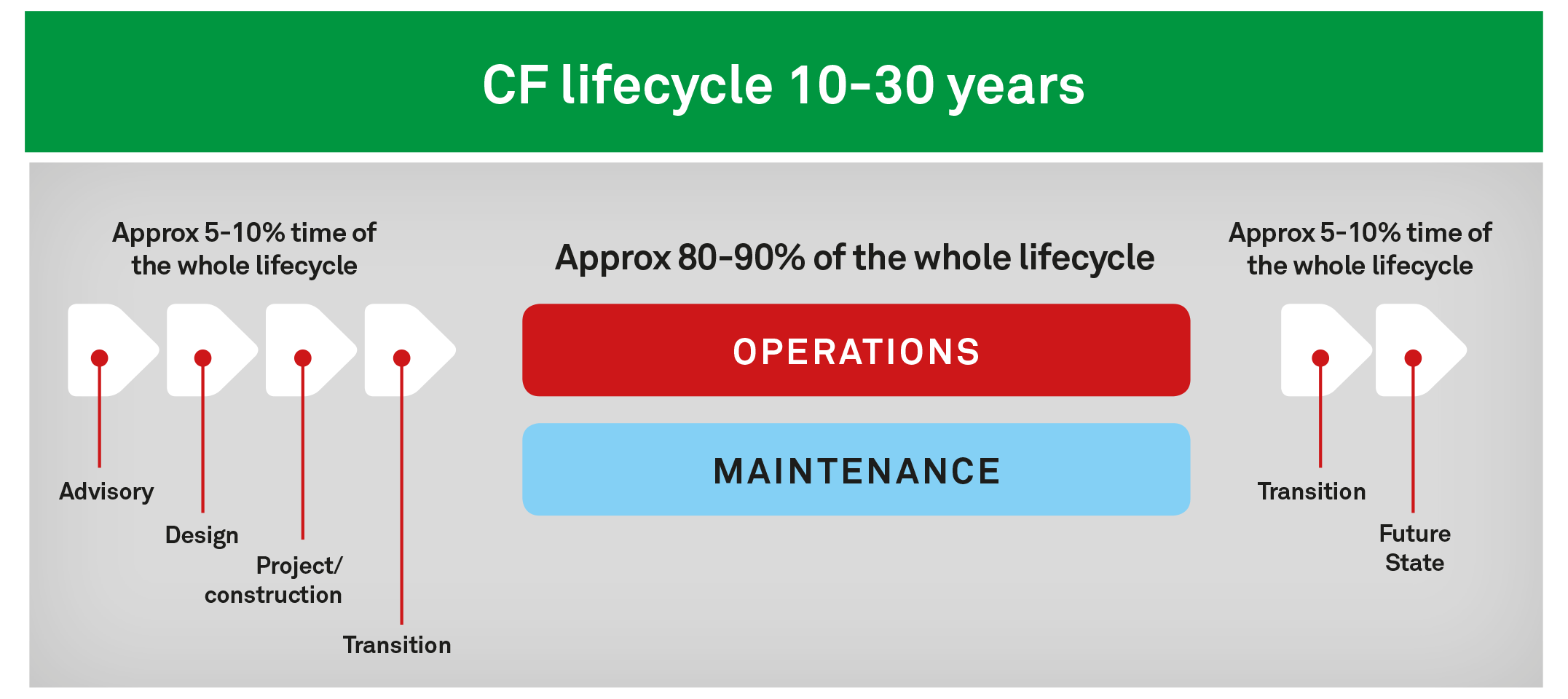 Specialized technicians providing quality services
Based on industry standard processes and best practices, our more than 300 technicians across the Nordics are specially trained in areas of expertise required to service and maintain a critical facility without disruption during live operations. Because Coromatic's business is nationwide, our customers can always trust that the right technician is available in the right place within the guaranteed response time for securing an operating environment.
Our service technicians have the latest certifications for various products from our suppliers, and in cooperation with Coromatic's partner network, Coromatic can assume total responsibility of customers' critical facilities – ensuring that all facilities operate without interruption.
Single Point of Contact
Our customers benefit from our Service Desk and can quickly and easily get in touch with our service operation through this Single Point of Contact – via phone, web or email – 24/7/365. One call handles all products and functions within the facilities. Like a safety net, our SPOC enables our customers to focus on their core business.
Service documentation management
All issues and service activities in our customers' critical systems are thoroughly documented and logged. Our service coordinators process and manage all communication and feedback with customers, offering full insight and transparency through our service portal. The result? Easy access to planned and implemented activities within Coromatic's service system, along with all other related information about our customers' sites.
We adapt to your needs
As every operation and organization is unique, we have developed a detailed and flexible service process which we adapt and implement in close cooperation with our customers. We offer different types of maintenance, which can be tailored to meet individual needs in order to secure site criticality. Whether you need maintenance for a single UPS or a major plant, we are there for you.