Discovery secures live broadcast of Allsvenskan with back-up power from Coromatic
Coromatic, the leading provider of mission-critical infrastructure, has delivered a permanent solution for back-up power to Discovery Networks Sweden. The new solution secures a robust and resilient power supply to the networks' Swedish operations, ensuring its business-critical functions, including the important live broadcasts of Allsvenskan football as well as the recent Olympics.
Part of Discovery Networks, the global leader in real life entertainment, Discovery Networks Sweden has the broadcast rights to Allsvenskan and Superettan with 500 matches a year, the Olympics and many other live sporting events on channel Five, Nine and Eurosport, as well as the broadcasting of the Discovery Channel.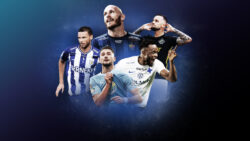 "We pride ourselves on not losing a single millisecond of these important live productions, and our infrastructure must reflect this. With a new permanent back-up power solution in place for our Swedish operations, Discovery Sweden is now in a very robust and resilient position when it comes to business continuity. The project went extremely well despite several challenges. In Coromatic we have a trusted and competent end-to-end supplier that I cannot talk highly enough about," said Mark Ellison, Engineering Director at Discovery Networks.
Having partnered with Coromatic when setting up the business-critical infrastructure, including server room and studios, for a consolidated new office in Stockholm in 2018, Discovery has since had an ongoing relationship with the company. Part of this is the
service and maintenance agreement for UPS, cooling, mobile power back-up and other critical infrastructure. Preparing for the prestigious Olympic broadcasts, Discovery again approached Coromatic for a more permanent power supply back-up solution to be installed.
The project commenced in the spring of 2021. The new back-up power system was first deployed for the Summer Olympics 2021 and fine-tuned during the recent Winter Olympics. It now secures the seasons' important football broadcasts. The new back-up power system consists of:
Electrical installations
A back-up power generator of 350 kVA
A diesel genset 24-hour fuel tank
Ventilation
Design
Project management
On-going service and maintenance
Located in the basement of an existing concrete cast building, the project was not without challenges. To live up to strict requirements for sound levels from the generator and cooling equipment, sound proofing and vibration reduction were important considerations. Here, a soundproof concrete pad as well a protective room-within-the room were created.
"We are honoured to have been part of the giant Olympics machinery, securing Discovery's live broadcast to Sweden. In addition to providing the back-up solution, we had service technicians on special alert during the games. I get goosebumps when I think that Coromatic has contributed to bringing Nils van der Poel's Gold-winning races to the Swedish audience live and without interruption. Discovery now has a resilient infrastructure in place for the important football season," said Ann Wingård, Head of Data Center and Connected Workplace at Coromatic.
For more information, please contact:
Ann Wingård
ann.wingard@coromatic.se
+46 720789922
About Coromatic
Coromatic secures availability of power and data communications for mission- critical functions. We are here 24/7 for our customers to ensure high availability and productivity in facilities, to save lives by securing operations without disruptions and to protect the environment by optimizing energy consumption. Customers include the financial sector, IT providers, telecom operators, hospitals, national defence and many other highly connected organizations.
Coromatic provides advisory, operations and maintenance services. We design, build and operate energy efficient technical infrastructure. Coromatic has more than 700 employees in the Nordics and has delivered solutions and services to more than 5000 companies in the Nordics. Coromatic is part of the E.ON Group.