Åsa Wikensten appointed CEO of Coromatic Group
Coromatic, the leading provider of mission-critical infrastructure for secure power supply and data communications, today announces the appointment of Åsa Wikensten as CEO of Coromatic Group. She will thereby assume responsibility for the company's operations in Sweden, Norway and Denmark and lead the work of group management. She will also continue as Managing Director of Coromatic Sweden. Åsa Wikensten will take up her new position on January 1 and is replacing Erik Bertman, who has chosen to step down from his roles at Coromatic and its owner E.ON.
"It is with great humility coupled with high ambitions for the business that I assume this assignment to lead the company and its continued expansion in Sweden, Norway and Denmark, where our aim is to grow faster than the market," says Åsa Wikensten. "During this special year, our main focus on availability has been brought to a head, both for critical functions in society, such as hospitals, and also for organizations, for which the possibility to make the shift to a digital working life has been decisive."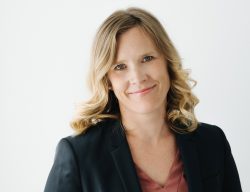 During the year, the company has witnessed strong growth and a 10-percent increase in its workforce, primarily in two distinct operating areas: data centers and emergency power. The steady intensification of the digital transformation in society has created a need for secure, stable and sustainable bases for digitalization in the form of data centers. Coromatic can offer the entire chain, from strategy, design and construction, to service, maintenance and operation.
Another important element in a stable infrastructure is the provision of a secure power supply through uninterruptible power and emergency power. The increasingly stringent requirements placed on availability in society are contributing to an increase in demand also in this field.
"The trend whereby more data centers are being established in the region is stronger than ever, with interest coming from both domestic and international IT companies. Thanks to our expertise in the field, combined with a favorable climate and stable electricity supply, the Nordic region has a tremendous opportunity to attract even more investment, and thus create the conditions for local innovation and employment growth. These are key areas for me and I will continue to work with these issues together with E.ON as well as other industry players.
Coromatic has been a subsidiary of E.ON Group since 2019. Marc Hoffmann, CEO E.ON Sweden and also Chairman of the Board of Coromatic Group, is very pleased that Åsa Wikensten is now taking on the role of CEO of Coromatic Group.
"As Managing Director of the Swedish business, Åsa Wikensten has displayed very strong leadership and innovation in many respects, which is also demonstrated by our major successes in the Swedish market. I am therefore very pleased that Åsa Wikensten will now take responsibility and lead the entire Group and I am looking forward to continuing to work together with her to develop the business," concludes Marc Hoffmann, CEO E.ON Sweden.
Åsa Wikensten will take up her new position as CEO of Coromatic Group on January 1, 2021.
For press photos, please visit https://coromatic.se/coromatic/press/
For more information, contact:
Filip Annas, Press Manager, E.ON Sweden
+46 737 196 798
Filip.Annas@eon.se
Åsa Wikensten
+46 702 577 172
Åsa.wikensten@coromatic.se
About Coromatic
Coromatic secures availability of power and data communications for mission- critical functions. We are here 24/7 for our customers to ensure high availability and productivity in facilities, to save lives by securing operations without disruptions and to protect the environment by optimizing energy consumption. Customers include the financial sector, IT providers, telecom operators, hospitals, national defence and many other highly connected organizations.
Coromatic provide advisory, operations and maintenance services. We design, build and operate energy efficient technical infrastructure. Coromatic has more than 550 employees in the Nordics and has delivered solutions and services to more than 5000 companies in the Nordics. Coromatic is part of the E.ON Group.