Coromatic headquarter move to a new nice office December 17th
We want to create a functional and modern workplace that supports newer and more efficient ways of working together. December 17th, our headquarters in Stockholm will move together with our office in Tullinge to new, nice premises at Ranhammarsvägen 20 in Bromma. We close our reception at Norrbyvägen and Mekanikervägen December 14th at 12am. You will reach us at 08-564 605 90, service customers 020-45 05 05 and are welcome to our new office at Ranhammarsvägen 20 C December 17th.
Welcome to our new office!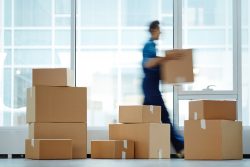 Visiting address:
Coromatic AB
Ranhammarsvägen 20, Port C
168 67 Bromma
Delivery Address:
Coromatic AB
Masugnsvägen 24
168 67 Bromma
Invoice address:
invoice@coromatic.se
Invoice address:
Coromatic AB
Ranhammarsvägen 20, Port C
168 67 Bromma